A healthy future for all
Our overarching aim is to make tomorrow's world a healthier place – for everyone. Therefore, we are committed to using our scientific and technological innovation to improve the health of underserved populations in low- and middle-income countries. We strive to innovate, make health solutions affordable and accessible, as well as raise awareness about diseases, and help people learn how to manage them.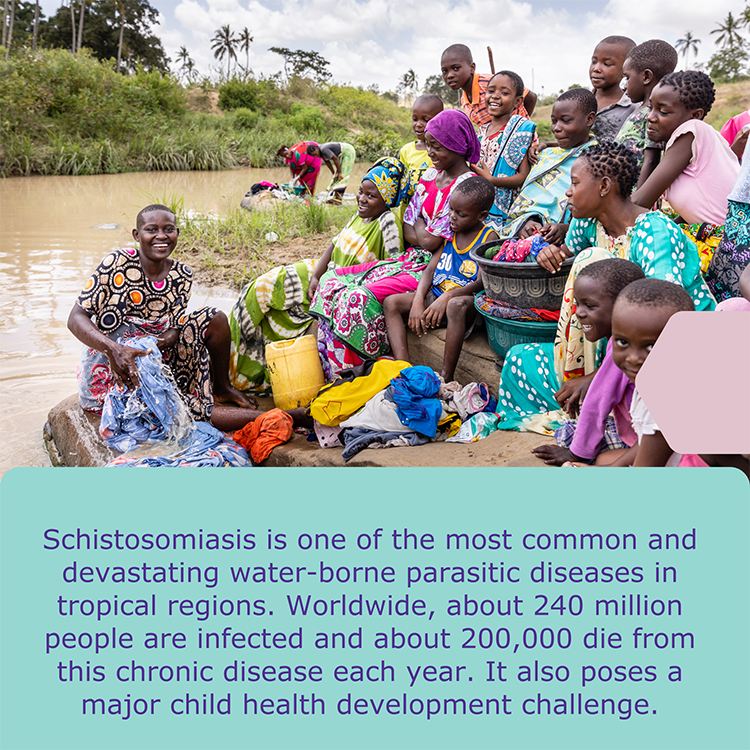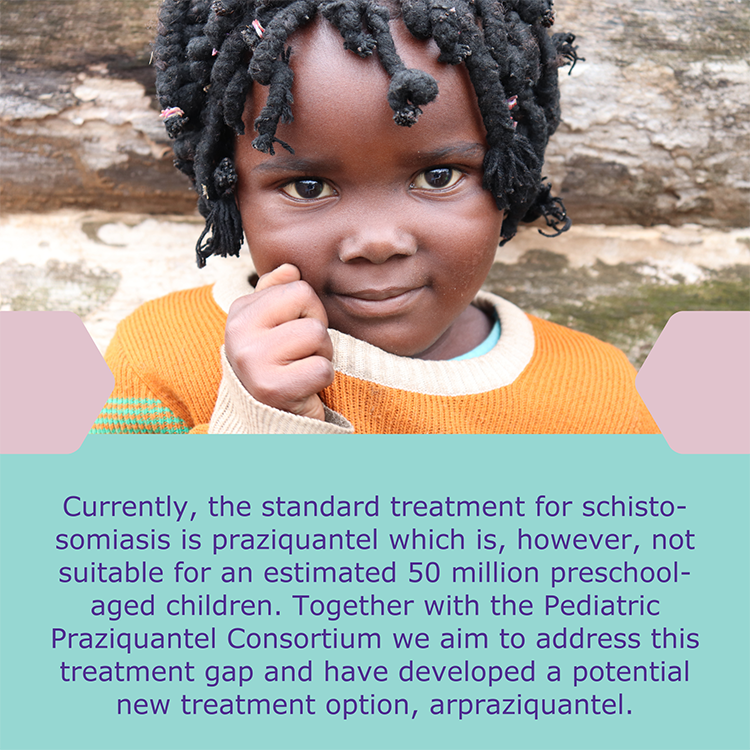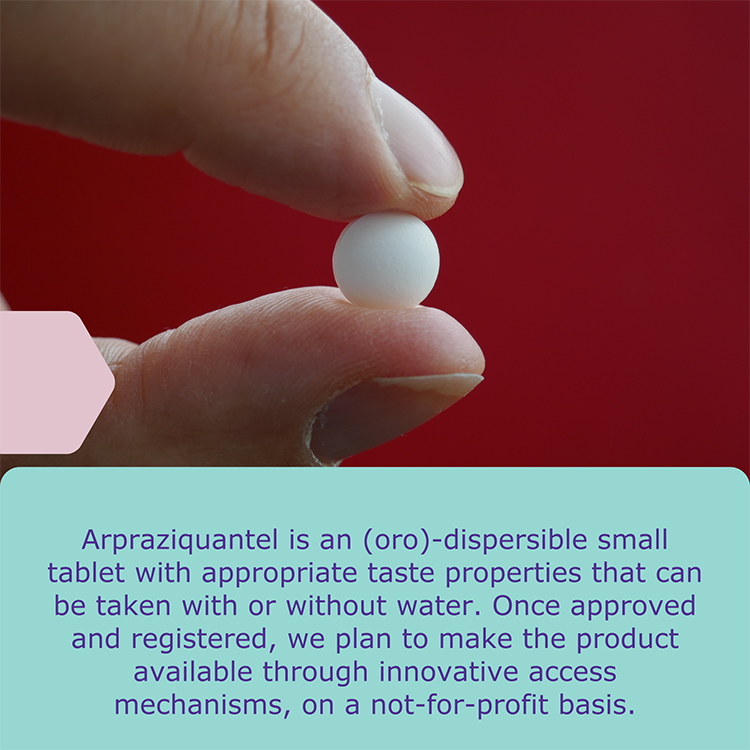 Eliminating schistosomiasis
We are committed to eliminating schistosomiasis through an integrated approach which also favors scientific and technological innovation. We are working to improve diagnosis, increase disease control, expand access to healthcare, and strengthen local health systems. At the same time we are developing potential new treatment options, such as arpraziquantel, for millions of very young patients mainly in Africa.
Building scientific capacity where it is needed
Together with Seeding Labs, we are helping to expand access to STEM education and accelerate innovation in low- and middle-income countries by focusing on building capacity for the advancement of R&D. Above and beyond this, the knowledge-sharing platform helps reduce barriers to scientific exchange and strengthens global connections.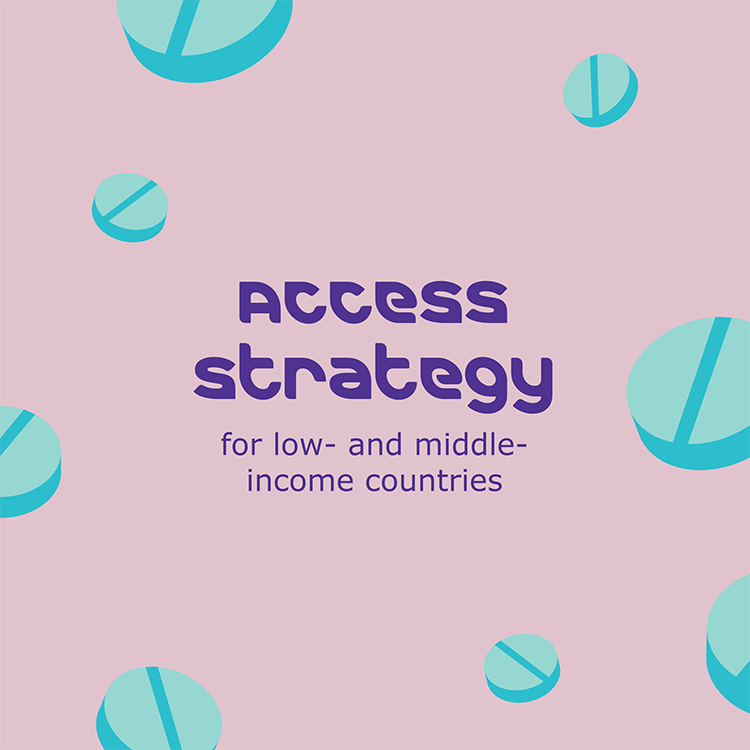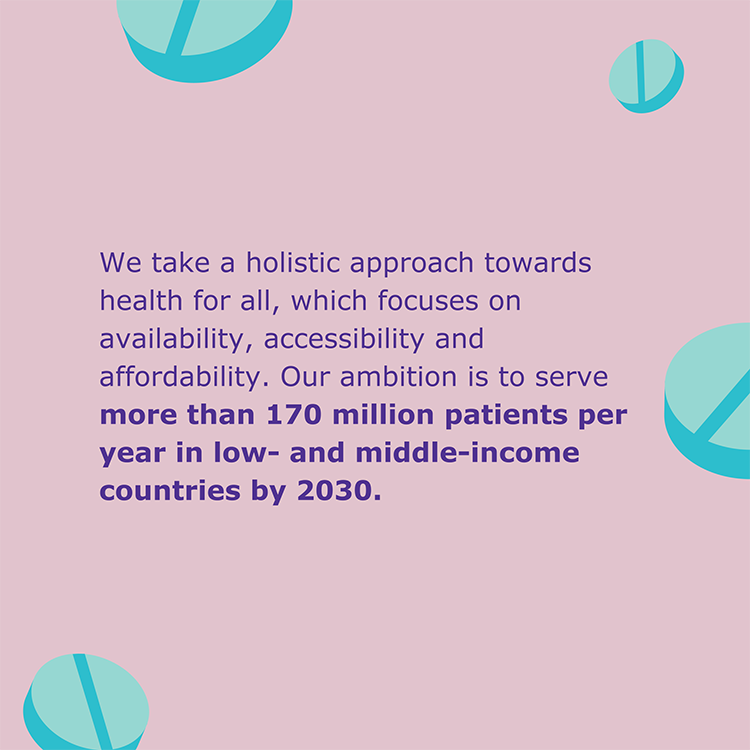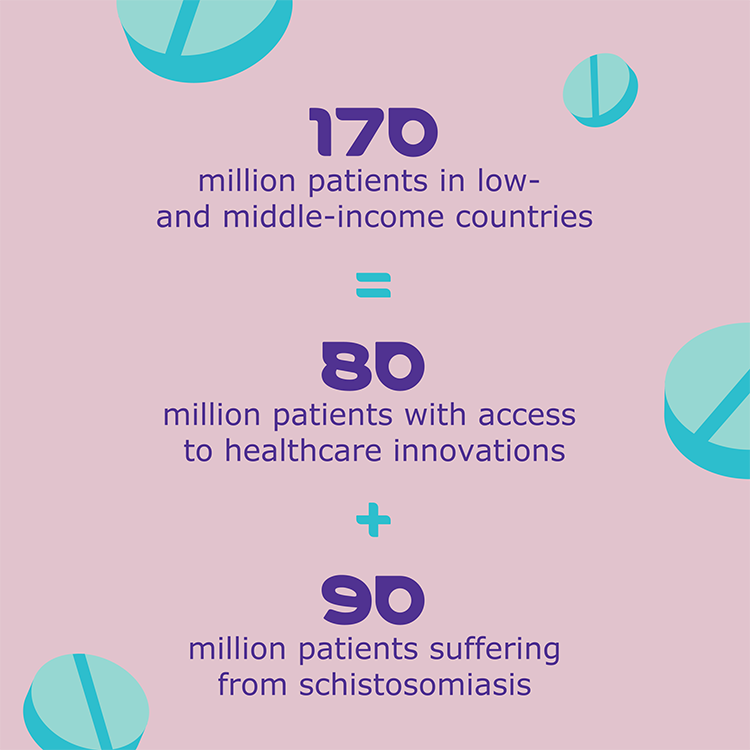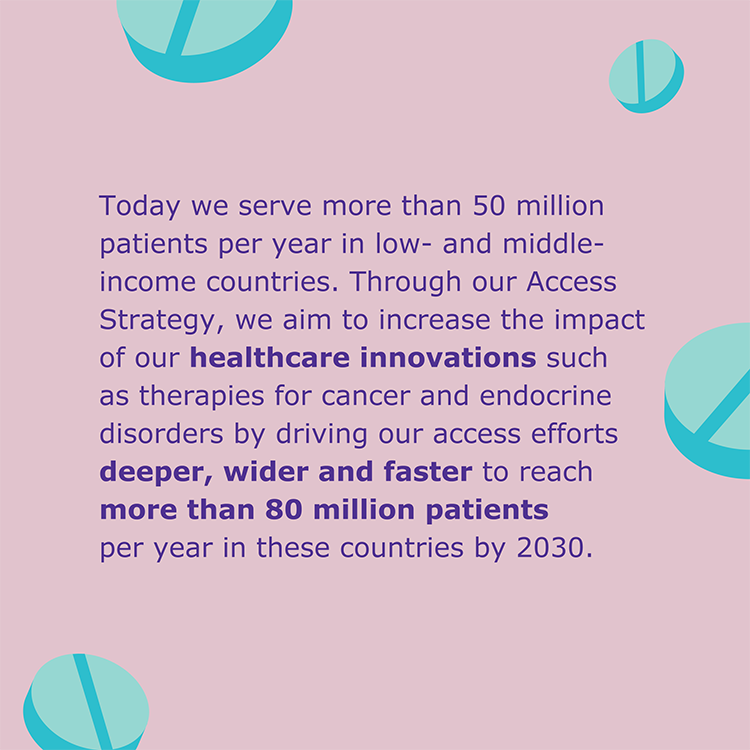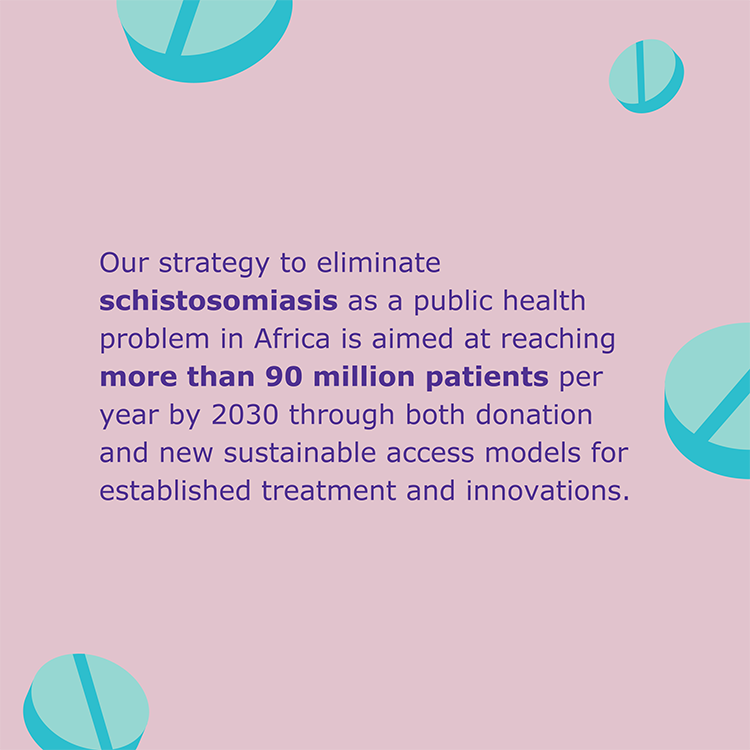 Committed to health for all
At least half the world's population does not have adequate access to healthcare - that's why we've made it a high priority to address this global disparity. As part of our commitment to health for all, we will implement our Access Strategy to reach millions of patients in low- and middle-income countries.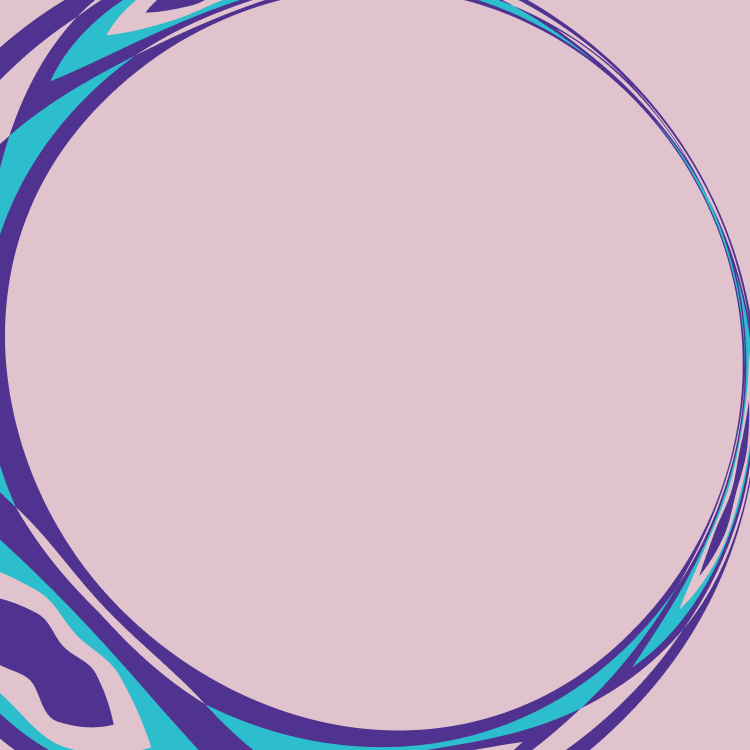 Stopping the spread of Schistosomiasis
is the number of tablets we donated for distribution in 2022 in 27 countries, 24 of which are in sub-Saharan Africa.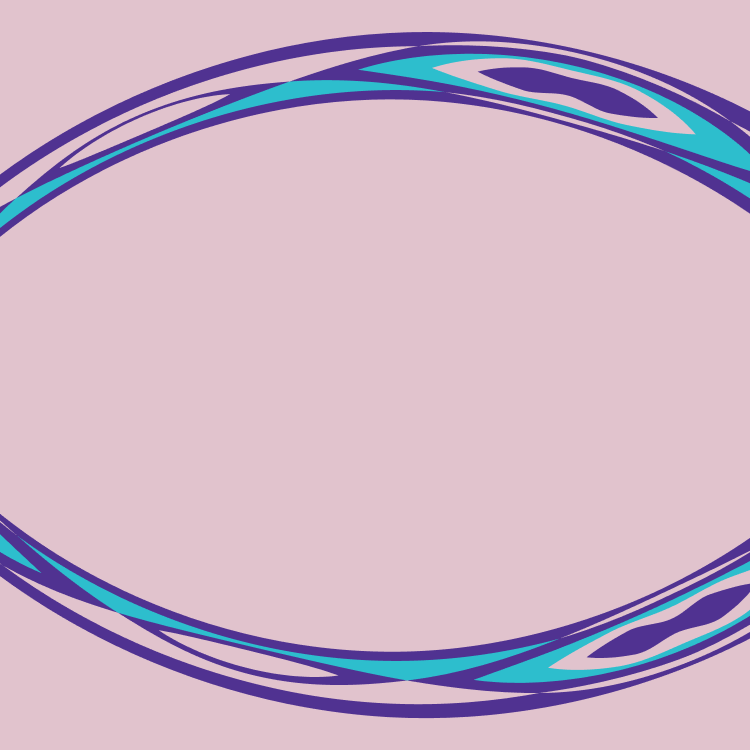 Treating school-aged children
is the number of tablets we have provided in partnership with WHO to treat schistosomiasis in 47 endemic African countries since 2007. 680 million school-aged children could be treated since.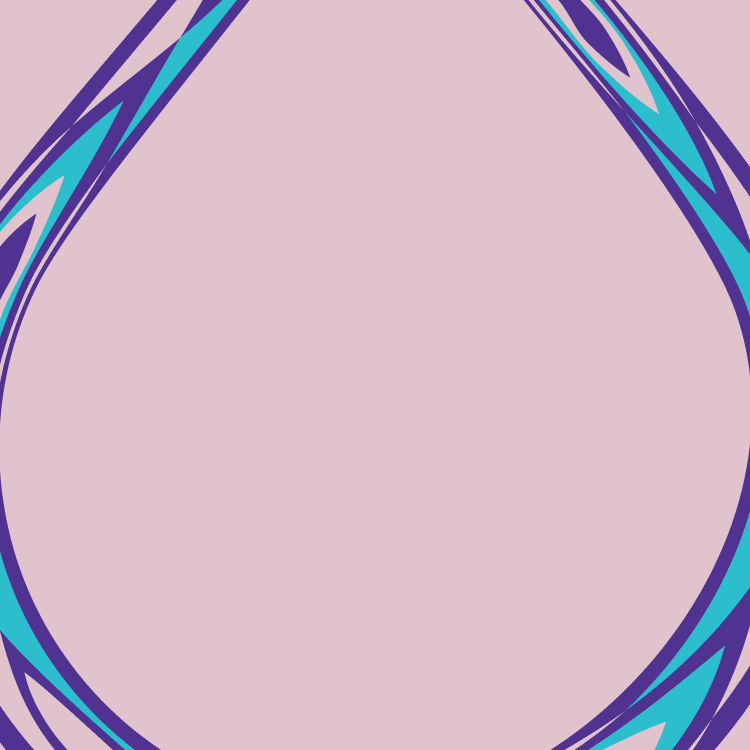 Preventing
the disease
24,000
is the estimated number of people we will provide with improved access to water supply and healthcare facilities in cooperation with the NALA Foundation by mid 2023. Since 2017, we have been supporting WASH (water, sanitation and hygiene) activities in Ethiopia.
An invisible enemy
We are working with global partners to eliminate schistosomiasis, a tropical worm disease. Providing tablets for treatment is crucial. In combination with innovation, greater awareness and access to clean, safe water, patients in endemic regions can be healthy and active members of their communities.
Our stories from the Sustainability Report 2021
2021
Declining prevalence
Recent scientific research found the prevalence of schistosomiasis in school-aged children in sub-Saharan Africa fell nearly 60% between 2000-2019.
2021
Promising news for the youngest
Around 50 million preschool-aged children suffering from schistosomiasis don't have access to treatment – but we are aiming to close this gap. In 2021, in partnership with the Pediatric Praziquantel Consortium, we reached an important development milestone for a new potential treatment option.
Explore our other stories