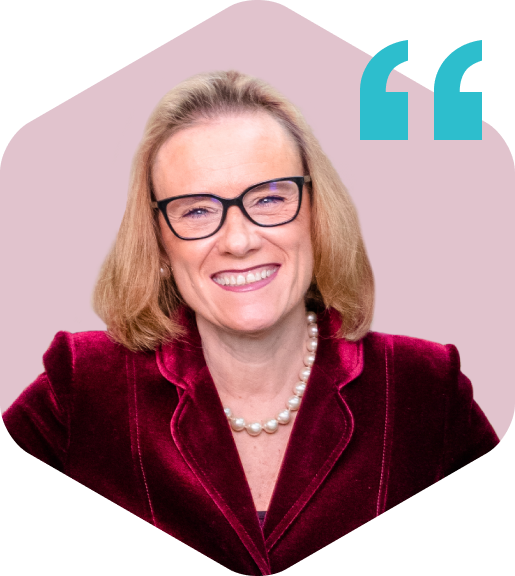 To our shareholders
Most of all, three things will enable society to rise above these challenges and thrive in the 21st century: resilience, collaboration and technology.
Belén Garijo
Chair of the Executive Board and CEO
CEO letter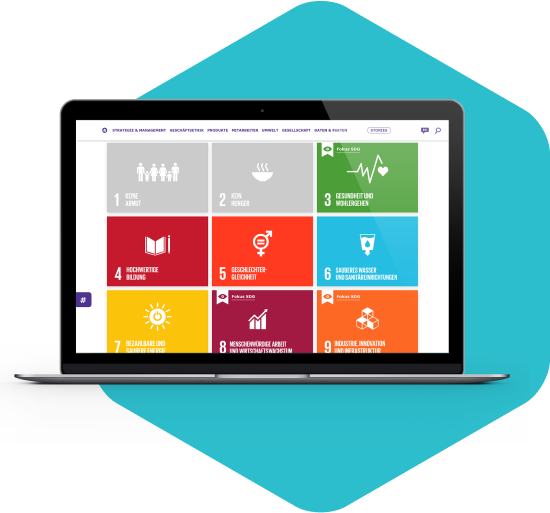 How we contribute to the SDGs
As a company, we are called on to advance the United Nations Sustainable Development Goals (SDGs) by 2030. Our interactive SDG tool shows how our scientific research and business activities are helping to achieve the SDGs and their individual targets.
Find out more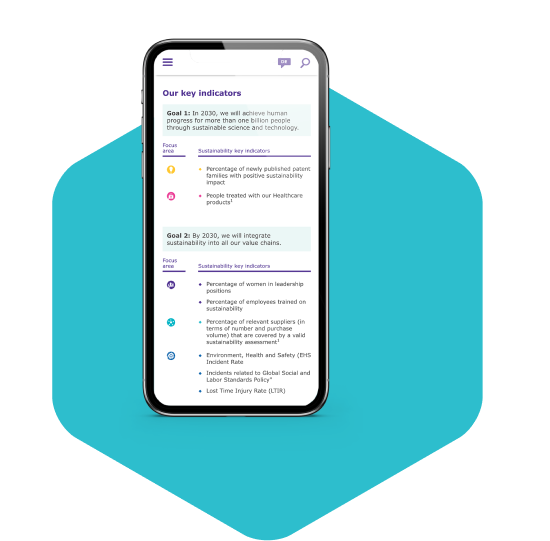 Our key indicators
We regularly assess where we stand in terms of meeting our three sustainability goals. We do this by using a set of key indicators, enabling us to make our progress measurable.
Find out more